Hello lovelies!
I am getting ready to kick off some super exciting giveaways as a way to say thank you to my wonderful readers that I L-O-V-E so much! Today is the first one and I am giddy to share it with you! And jealous that you are going to get it!
I stumbled across this ADORABLE Etsy shop a couple of weeks ago and had to tell you guys about it! The shop is called "
dgordon
" (direct link: www. dgordon.etsy.com) and is a lovely collaboration between Deb and her father! They create handmade, hand built ceramic pottery, with an earthy look and feel.

Lots of texture and all hand glazed too! I am IN LOVE with some of their items! Here are my favorites: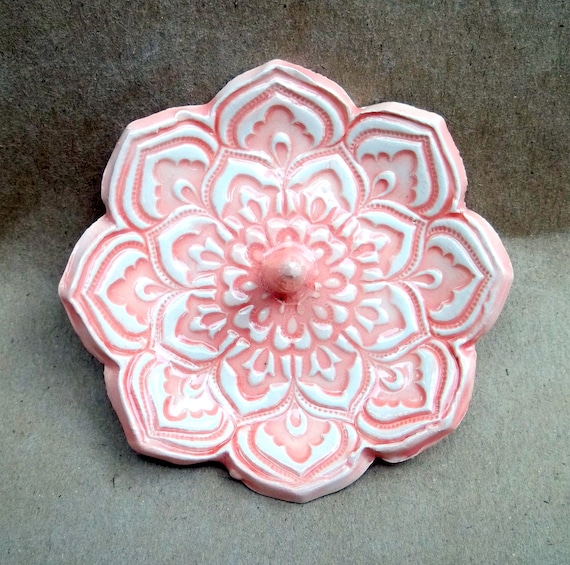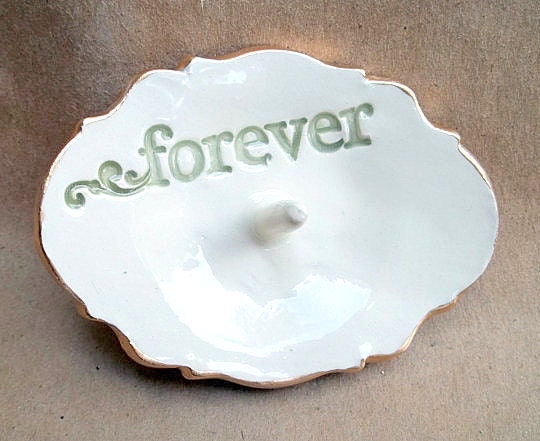 Wouldn't this be an AWESOME bridal shower or wedding gift?! I am in love.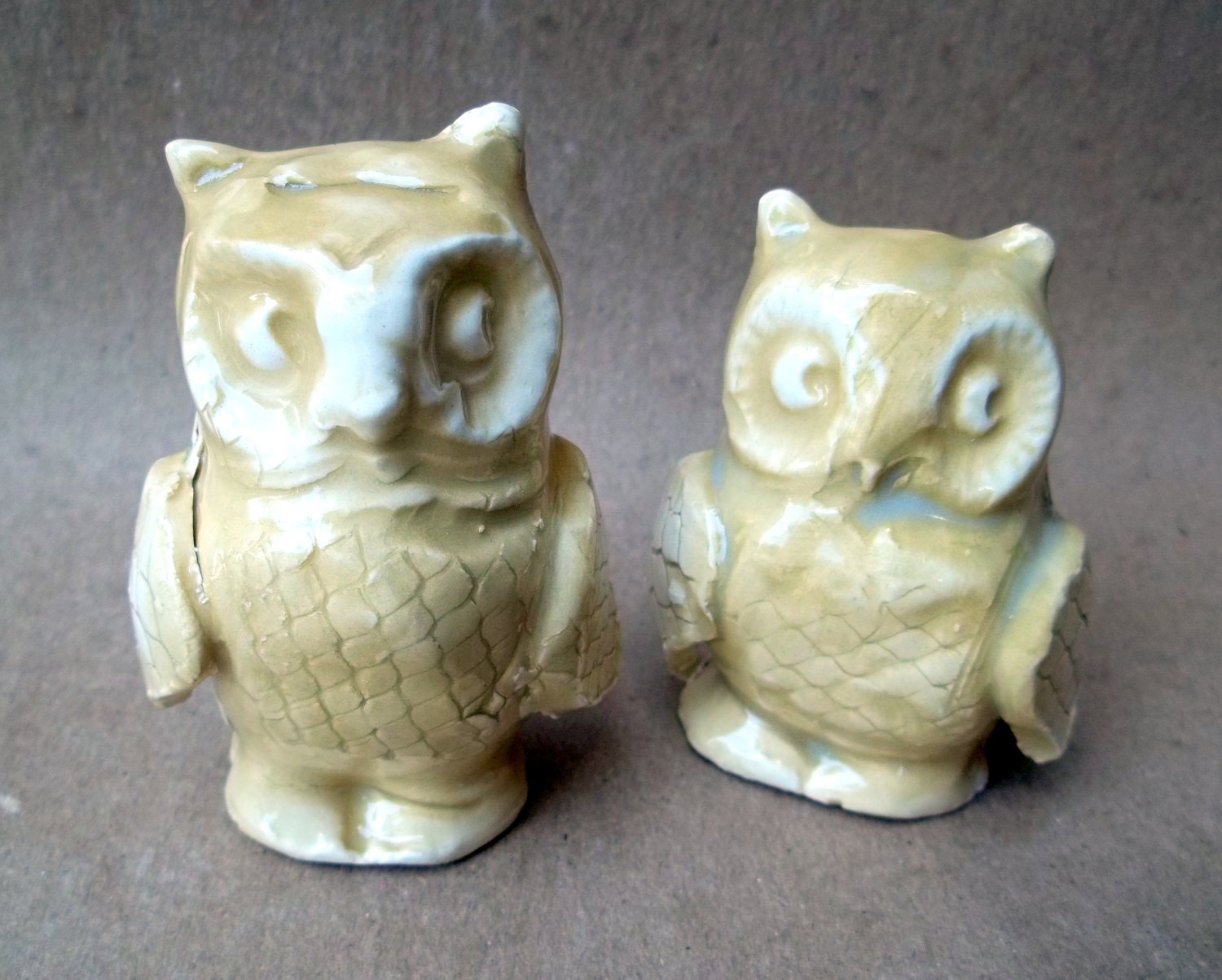 Or how about this BEAUTIFUL sushi set?! I don't even like sushi and I want it!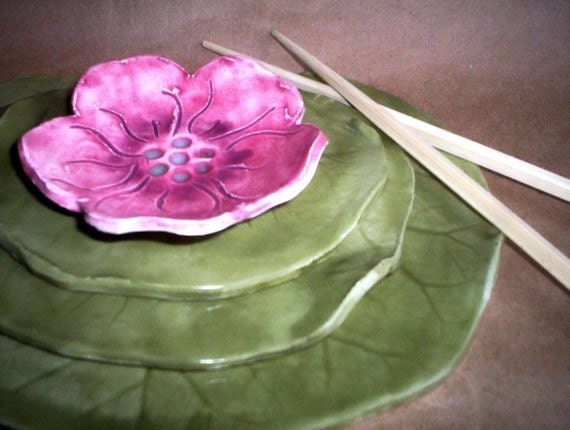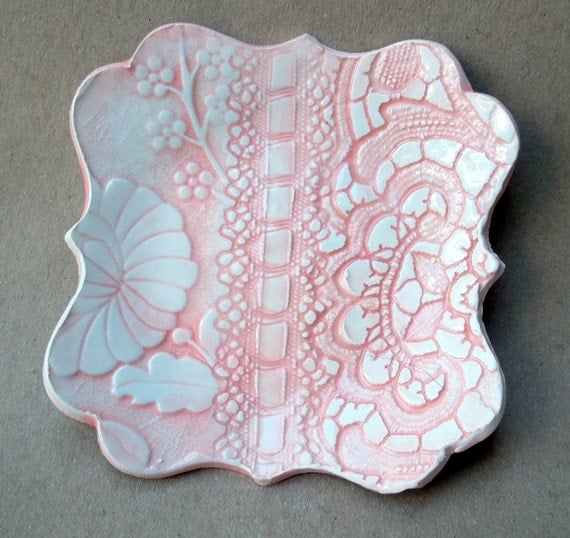 I could go on all day. Their shop is amazing. And I think I want one of everything! So now on to the really fun part! Deb has agreed to give one of my lucky readers this
set of 5 itty lace hearts ring bowls. And I am very jealous! But happy for you!
Here are the ways to enter (please leave one comment per entry):
1. You must go to dgordon's Etsy (www. dgordon.etsy.com) and comment with one item you love. (mandatory)
2. You must be a follower of OhhBaby Designs
3. Share this giveaway on facebook.
4. Like dgordon's page on facebook.
5. Like OhhBaby Designs on facebook (link to the right>).
6. Pin this giveaway on Pinterest.
7. Blog about this giveaway.
9. If you can come up with some other really creative way to draw attention to the giveaway, shoot leave a comment and if its kosher I will count it!
And how perfect are these things for gifts?! Speaking of gifts, Mothers day is coming up! There is a whole Mom section in their shop!
In honor of the giveaway, Deb has decided to offer a 10% discount to you my friends. All that you need to do is use the coupon code:

SPRINGTIME

when ordering.
The Giveaway will end on Friday, April 20th!
Good luck!